COMMERCILA KITCHEN DEEP CLEANING & DUCT CLEANING SERVICES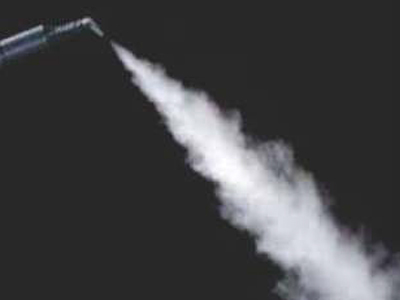 Commercial catering environments such as kitchen, canteens and food preparation areas must adhere to stringent legislation governing their condition and hygiene standards. Periodic kitchen deep cleaning helps maintain a high standard of hygiene and compliance with legislation. Poor cleaning procedures can lead to bacterial contamination, spread of diseases, pest infestations and reduced equipment life.
Tailored to the specific requirements of your kitchen icleangogreen deep cleaning solution can encompass the whole kitchen or individual pieces of equipment. We will schedule our visit at times convenient to you, ensuring minimal disruption to your business.
Innovative service solutions supported by our dedicated technical teams
Benefits'sof IcleangoGreen
Bio-degradable Products
Using trained technicians
Equipment developed specifically
Pay great attention to detail
Food hygiene and safety
Minimize the risk of pest infestation
Reduces the risk of contaminate
Insect Control
iClean Go Green Complete kitchen exhaust Duct cleaning       
        Regular kitchen exhaust system maintenance, carried out by a cleaning professional, is vital for the safe and effective operation of every commercial kitchen.
Without regular filter exchange, professional canopy and exhaust cleaning, thick fatty grease builds up, seriously impacting the performance of your kitchen's exhaust system.
Complete kitchen exhaust system cleaning
Choose iclean go green for a comprehensive exhaust system cleaning service. We do it all, so you can breath easy, knowing that your kitchen is safe and performing at its best.
Our service includes:
A complete scrape clean with pressure wash of your system (from top to bottom)
Cleaning of fans, ducts and other appurtenances
Filter maintenance and exchange
Here's what exhaust systems look like, before and after our services.
Iclean go green professionals are well versed in Indian standards surrounding the cleaning of commercial kitchens.
Our team will ensure that all cleaning is carried out to meet the requirements . Which details the routine servicing .
With iclean go green you have the peace-of-mind of knowing that your kitchen is cleaned by knowledgeable and experienced commercial cleaning professionals.
Breath easy with iclean go green
Commercial kitchen exhaust systems are engineered to generate clean air flow, while extracting cooking vapour, steam and particulates.
The exhaust fan draws contaminated air through the grease filters in the canopy, into the duct work, before expelling it from the building.
With regular maintenance and cleaning from  iclean go green, your exhaust system will perform at its best, delivering clean, fresh air to your business, your staff and customers. That's why we say, with iclean go green, you really can breath easy!