Kitchen Hygiene and Deep Cleaning Services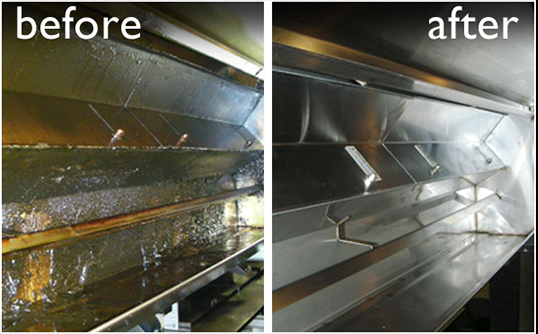 iclean go green Specialist Hygiene's commercial kitchen Deep cleaning services, Caterclean, provide your business with a wide range of solutions that ensure a high level of kitchen hygiene is maintained whilst helping you to comply with all relevant legislation. Our Commercial Kitchen Deep Cleaning Service includes:
Cooking Equipment
Floors
Walls
Ceilings
Exhaust and Hood Cleaning
Exterior Patio Washing
Ventilation Cleaning
Grease Trap Cleaning
Drain Blockage Prevention
Commercial catering businesses have strict rules surrounding the standard of hygiene that is required to be sustained in order to reduce the risk of contamination. The Tailored  services are designed to cater for each specific area within the kitchen, aiding compliance and offering peace of mind that the risk of contamination is being managed in an environmentally friendly manner.
The iclean go green  team is highly experienced when it comes to the needs of the food industry, and works with restaurant owners to develop a commercial kitchen cleaning schedule that meets their unique needs and fits within their budget. Our services can be tailored to ensure only the areas you need are cleaned at the frequency you require!
ECO FRIENDLY PEST CONTROL ANTI BACTERIA AND DISINFECTANT TREATMENT SERVICES FOR COMMERCIAL KITCHEN
Green pest management apply non chemical method I.E. High pressure hot steam machine to kill cockroaches and blasts their eggs with heat eliminates Breeding sources. I clean go green introduces a German technology, a unique steam machine with 30 bar pressure to a temperature up to 180* c, converting it into hot wet and dry steam which eliminates though food deposits that leads to the formation of pests. The high pressure Hot and Dry steam machines is ideal equipment for getting rid of pest and insects and disinfecting in Commercial Kitchen, claims to novel methods and systems. Chemical disinfectants frequently used to reduce contamination pose significant risks to humans. effectively kills a broad range of microorganisms within 3-5 seconds, reduce surface – mediated infection risks.
Advaantages of I CLEAN GO GREEN
Kills cockroaches and Blats their eggs instantly
Kills feeding ground for Bacteria
Kills all species and life stages of insects
Kills germs and invisible impurities
kills Germs in an instant and sanitises every surface it touches
Penetrating cracks, crevices and other hand-to-reach areas
Disinfects faster than tradition methods
The dirt dissolving capability
kills fungus and bacteria which leaves a clean and hygienic surface
Spot fumigation
Environmental Protection Agent
I Clean Go Green thus feature unmatched capabilities to eliminate pests and keep them away for good. Try using the power of steam, and watch how these irritating pests vanish.
SAY NO TO CHEMICALS
PROTECT ENVIRONMENT
GO GREEN